Squeaky clean is a family business, specialising in office and common ways cleaning based in Brighton & Hove.
We provide comprehensive office and communal way cleaning services. We also clean schools, shops, pubs, clubs and restaurants.
We cover Brighton and Hove areas with quality commercial cleaning and pride ourselves in providing a high quality service for each individual client.

"…they do excellent job and everything is gleaming when we come into work in the morning. I'd recommend Squeaky Clean to anyone who wants a good and trustworthy cleaning company"
Tim Brickle – (Extreme Sports)
Founder & Co MD, Extreme Element | Experience Days
Squeaky Clean customers are treated as individuals, each with their own special needs. There is a tailor made service to meet these needs. The Squeaky Clean philosophy is to maintain an efficient, cost-effective and friendly relationship. The company aims to create the highest level of customer satisfaction to sustain a long-term relationship with the client.
We are flexible in our work and we are able to meet all your requirements. You can provide all the cleaning materials and equipment or leave it to us. We will do it for you.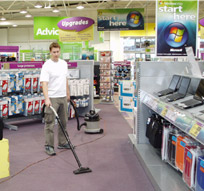 Providing office or communal way cleaning services to the commercial sector is a highly competitive market and at Squeaky Clean we aim to provide the high quality of service that our customers demand and require whilst remaining competitive with our costs.
With a flexible approach we accommodate the smallest office to the multi-storey office block. You do not have to deal with different supervisors and managers. With Squeaky Clean you deal with 1 person who can look after all your daily requirements.
We offer, daily, once, twice or three times weekly, fortnightly or even monthly visits based on your specification to suit your business needs.
We appreciate that you just want the job done and that is what we do. We would like to make this as simple and hustle free for you as possible.
Our aims at Squeaky Clean is: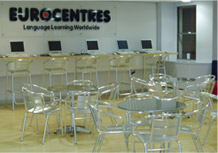 To simply offer a Consistently High standard of service at Exceptional value for money along with a Friendly but professional customer service for our local businesses in Brighton and Hove areas.
IF A JOB IS WORTH DOING, IT'S WORTH DOING WELL. Squeaky Clean. It's Not Just a Name. . .It's a Promise!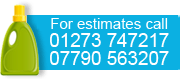 "We specialise in cleaning of common ways, small to large sized offices, pubs, bars and restaurants "
Our services include
Office, commercial and contract cleaning
Common ways cleaning
Pubs and Bars
Washrooms
Why choose Squeaky Clean Cleaning Services?
We simply offer reliable and consistently high standard of service at exceptional value for money along with a friendly but professional customer service for our local businesses in Brighton and Hove areas
Our charges
For Office and Common way cleaning start from as little as £8.00 per visit.